TALENT SOURCING
Discovering hidden profiles who would never apply for job offers themselves.
Recruitment has become more complex in recent years. You can no longer attract candidates by just publishing job offers, you have to seek them out, wherever they may be hiding.
Methodology
During our initial meeting, we work hand-in-hand with you to draw up specifications that include your specifics (identity/DNA, culture, organization, background, etc.), we define the characteristics of the profile sought and share our sourcing strategy with you..
We identify potential profiles on fee-based databases (CV libraries) and on social media.
We preselect candidates by phone to validate the elements defined at the start of the mission, then present you with a selection of qualified talents who meet the criteria we defined together beforehand.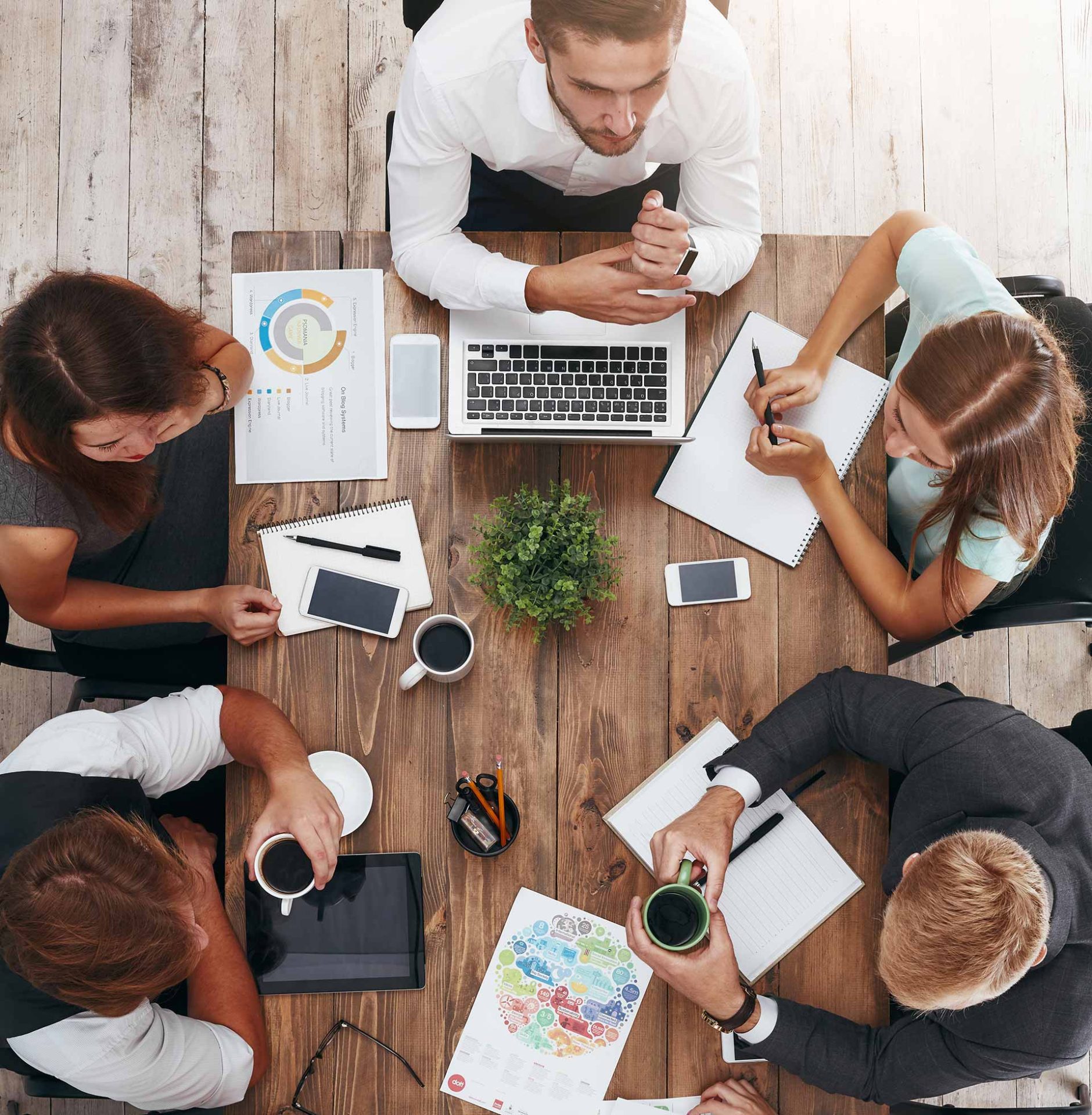 RPO (RECRUITMENT PROCESS OUTSOURCING): ASSIGNING A CONSULTANT
Enjoy our recruitment agency's expertise in your own company.
Do you have several positions to be filled at the same time? We can quickly make expert recruiters available to you, directly at your premises if you so wish, to work exclusively on your recruitments.
This bespoke process is tailored to best meet each client's special needs.
Methodology
As soon as you give us the green light to work with you, one of our expert recruiters will manage your recruitments directly at your premises or at ours.
We assimilate the corporate culture of the business we are working for and ensure objectives are reached through methodology defined hand-in-hand with the client and quality exchanges with the teams.
You can rely on the expertise of experienced professionals for your recruitments.
We identify and contact the most suitable talents who may be of interest for the position. We provide you with regular, comprehensive reports on our searches so you can review candidates during the process. Our transparent, close working relationship means we can move forward in our mission efficiently.
We conduct assessment interviews with the candidates identified where we appraise their professional skills as well as their interpersonal skills.
Our role as an intermediary facilitates negotiations with selected candidates.
RECRUITMENT PROJECT
Organizing special recruitment events (jobdating, open days, etc.)
Why?
For mass recruitment purposes
For creating talent pools
For developing an in-business Talent incubator like Graduate or Leadership Programme
Market benchmark
In project mode, we help you recruit a large number of people at the same time within a short timeframe.
You are accompanied by our recruitment experts. You can rely on the expertise and methodology of our experienced professionals.